Speaking in Tongues
Private Projects, Hobart, Tasmania (closed 2020)

Speaking in Tongues was an exhibition that offers a surreal journey based on ongoing research around thin places and their connection to the immeasurable, old knowledge, and communication beyond language. The ineffable. The tongues aspire to the same flexibility as climbing holds on a climbing wall. The tongue is our body's most mallable organ and in its abstraction it helps concepts to become sounds and at the same time it is a cannibalistic feature.

There were two installations at the same time, consisting of moving image works (16mm digitalised) and multiple ceramic sculptures made 2019.

The exhibition was made possible with support by The Swedish Arts Grants Committee.

Materials: Blue Upsala Blue porcelain, mild steel hand bent and poweder coated, stained wood with small clay sculptures (stoneware / porcelain), 16mm film digitised. Tongues on wall glazed stoneware and porcelain.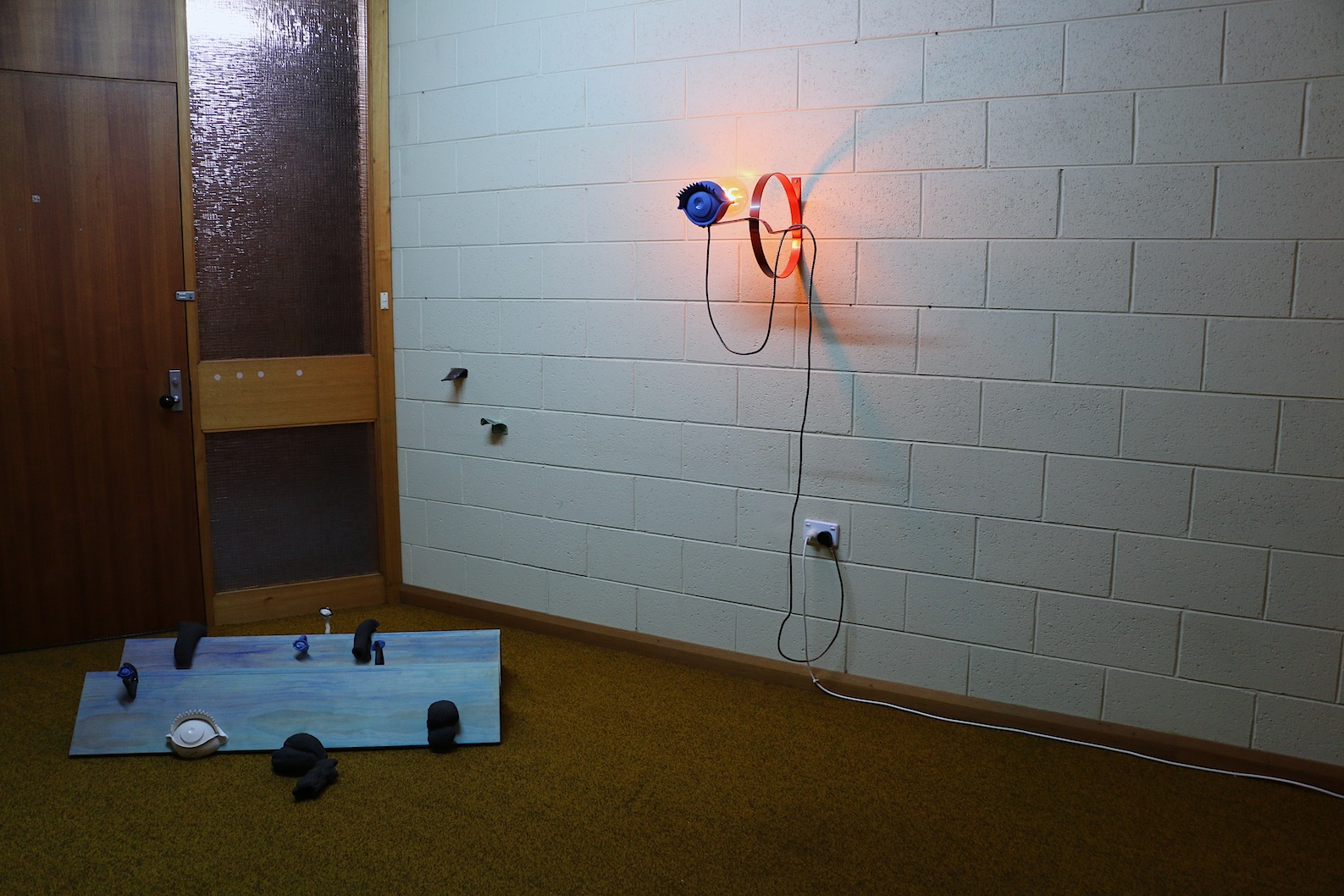 24–09–2024